By Craig Patterson
Minimalist Japanese retailer MUJI has just announced that it will open a store in March of this year at Toronto's Scarborough Town Centre. It will be the fifth store in the Greater Toronto Area for MUJI, and the seventh in Canada.
The Scarborough Town Centre store is expected to be about 6,800 square feet on the mall's second level (according to the mall's guest services), which will make it the largest in Toronto when it opens. MUJI has been active in Toronto in 2018 — it temporarily relocated its downtown Toronto store last week within the Atrium commercial complex, while its original store is expanded by annexing an adjacent retail space. The downtown Toronto flagship is expected to reopen in about a year.
That downtown Toronto store was MUJI's first in Canada when it opened in November 2014. Its second Canadian location, spanning 5,225 square feet, opened at Mississauga's Square One in November of 2015, followed by the October 2016 opening at Toronto's Yorkdale Shopping Centre (6,375 square feet) and the Summer 2017 debut of a 6,000 square foot space at CF Markville, north of Toronto.
MUJI entered Vancouver for the first time last year when it unveiled a 7,770 square foot space to massive crowds in August of 2017 at Metropolis at Metrotown in Burnaby. An impressive 14,507 square foot store opened on Robson Street in Vancouver in December of 2017, making the store MUJI's largest outside of Asia. A third Vancouver location has been secured an announcement is expected soon.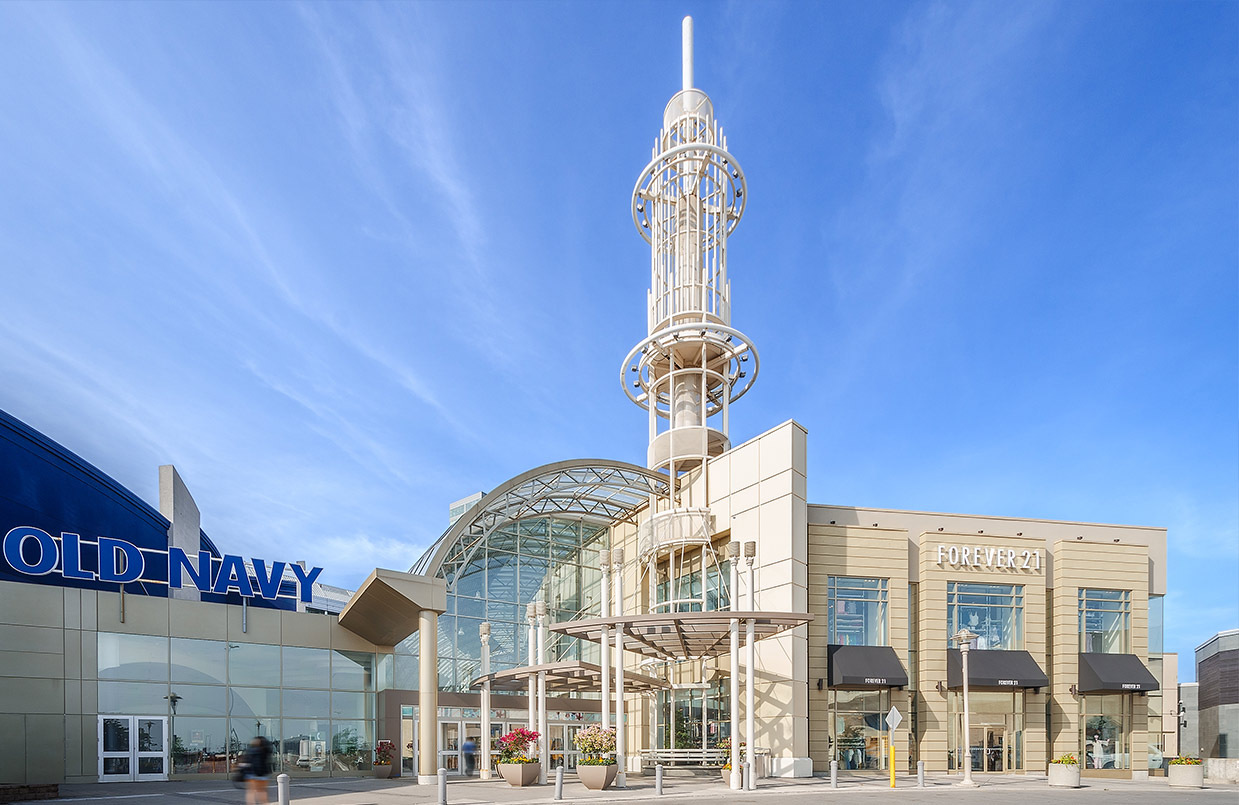 [Photos above are of Scarborough Town Centre, via Oxford Properties Group]
In an interview last year, MUJI's Canadian President, Toru Akita, said that he expected MUJI to operate between 15 and 20 stores in Canada by the year 2020.
MUJI works with brokerage CBRE for its Canadian site negotiations, overseen by Arlin Markowitz.
Scarborough Town Centre is one of Canada's most productive malls in terms of sales per square foot, according to the latest Retail Council of Canada Shopping Centre Study.
Craig Patterson, now based in Toronto, is the founder and Editor-in-Chief Retail Insider. He's also a retail and real estate consultant, retail tour guide and public speaker.
Follow him on Twitter @RetailInsider_, LinkedIn at Craig Patterson, or email him at: craig@retail-insider.com.