By Helen Siwak, Retail Insider Brief Editor
UPDATE: We've added an amendment to a previous version of this section of the Brief due to misinformation or an error, re: Copper Branch's representation in Quebec:
Copper Branch Continues Its Plant-Based Hustle Across Canada and Beyond: Last April, when Retail-Insider reported on the Copper Branch plant-based take-over of Canada, there was an impressive 17 locations in Quebec and Ontario. Corey Bessner and Matthew Krantzberg of Core Consultants Realty have the exclusive mandate for Copper Branch in Quebec (other than enclosed malls and power centres of over 750,000 square feet) and have identified the opportunities and negotiated the deals in that province.
A mere four months later, there are 28 locations in the two provinces with 15 additional restaurants opening soon in Alberta and franchises have been sold internationally in France. Below is a list of some new locations.

Established in Montreal in 2014, the vegan eatery has tapped into a major food movement, offering a fresh alternative to the usual fast-casual fare, serving 100% plant-based power foods designed for health-conscious time-strapped consumers.
Copper Branch is already looking ahead and aims to have a presence coast to coast. Its immediate interest is to open in Vancouver and to continue to expand in Calgary, Edmonton, Toronto, Montreal, and Ottawa. Copper Branch continues its expansion with ideal spaces being 1,250- to 2,000-square-feet in open-air centres and office towers and 450- to 1,500-square-feet in enclosed malls.
Tony Flanz of brokerage Think Retail has handled a few deals on behalf of Copper Branch in Ontario and other markets.

The plant-based Copper Branch concept is shaking up the QSR experience, thanks to a strong vision, market insight, and experienced team. Founder Rio Infantino spent 25 years in the traditional fast-food franchise business before setting out to turn "real" food (nourishing gourmet power foods) into fast food designed to appeal to an audience hungry for clean, healthy meal options.
Opening Soon:
A few recent Quebec deals (handled by Core Consultants Realty) include the following, and there several other sites currently in negotiations in various parts of Quebec:
5520 Chemin Cote Des Neiges
3452 Park Avenue (September 2018)
5385 Queen Mary
2451 Notre Dame West
Les Galeries d'Anjou
1180 de Maisonneuve West
Ontario:
Hamilton - CF Lime Ridge Mall (Fall 2018)
Brampton - (Fall 2018)
Alberta:
Calgary - Intact Place, 21 - 6 Avenue SW (Fall 2018)
Calgary - Bankers Hall, 315 - 8 Avenue SW
Calgary - Suncor Energy Tower, 111 - 5 Avenue SW
South Calgary - 19489 Seton Crescent
Edmonton - South Edmonton Common 10008 - 22 Avenue NW
SE Edmonton - 10310 Jasper Avenue (Fall 2018)
France:
Brest (Fall 2018)
Annecy (Winter 2019)
Edmonton's The Helm launching Private White VC Luxury Collection: This fall, one of Edmonton's leading retailers of luxury menswear, The Helm, will launch an exclusive collection in a partnership with Manchester manufacturer and heritage brand, Private White V.C. The UK-based menswear company has created pieces for almost every established tailoring house on Savile Row and supplied outerwear for royalty and luxury brands over the last 165 years.
This will be the first Canadian collaboration and first-ever cold-weather collection for Private White V.C. with five exclusive pieces for this collection with Canadian climates in mind—the Cache Parka, the Nordegg Flight Bomber, and the Waterton Shirt Jacket—to name a few. The collection is a collision of Manchester UK and the Rocky Mountains with featured items including a luxury version of the iconic flight bomber in a charcoal Loro Piana Wool as well as an ink-navy waterproof parka.
Opened in 2012, founders Chad Helm and Brad Kahler combined their years of experience in luxury menswear to create The Helm. After many years watching the local market be underserved by the larger names, they set out to change the local scene because they knew Edmonton men deserved better.
The Helm is located inside the historic Armstrong Block building on Edmonton's popular 4thStreet Promenade, a walkable neighbourhood of independent shops and eateries.
Allbirds is Flipping Out with Sugar Zeffer Powered Flip-Flops: At the beginning of August, Allbirds revealed its' next greatest innovation and product--the Allbirds Sugar Zeffer powered by SweetFoam.
The Sugar Zeffer is a flip-flop, but since Allbirds is always looking to create better things in a better way, SweetFoam is the brand's most revolutionary material to date. The sole is derived from renewable sugarcane and is the world's first carbon-negative EVA, a component that is one of the most widely used in the footwear industry.
Every aspect of the Sugar Zeffer is bio-based or recycled providing comfort while leaving a light footprint on the planet and while the company says it is 'no big deal', for fans of great acting and environmentalism, big-name Leonardo DiCaprio has invested in Allbirds. The launch of SweetFoam is truly a game changer in the footwear industry as Allbirds plans on sharing the technology with the industry.
Allbirds is a San Francisco-based start-up that focuses on designing affordable environmentally-friendly shoes. They have created a movement that is inspired by natural materials rather than synthetics. Retail-Insider covered the launch of their first pair of kicks - sneakers made from merino wool – and loves that the brand also reimagined shoe packaging, where they only use 90 percent recycled cardboard boxes which act as both a shoebox and mailer all in one, cutting out the waste.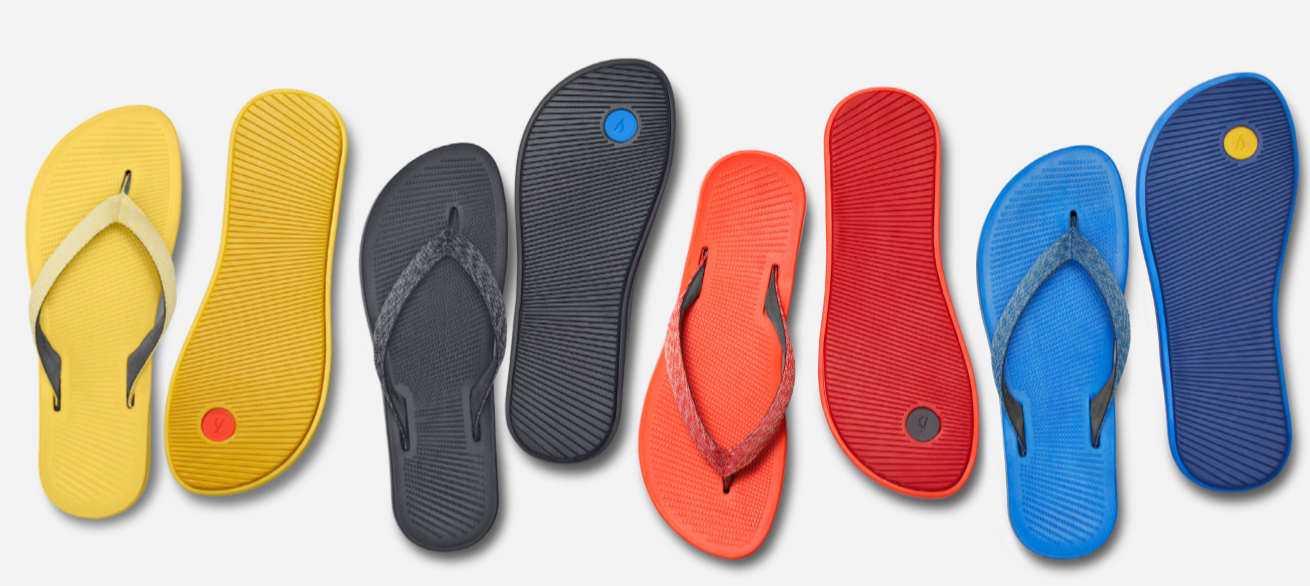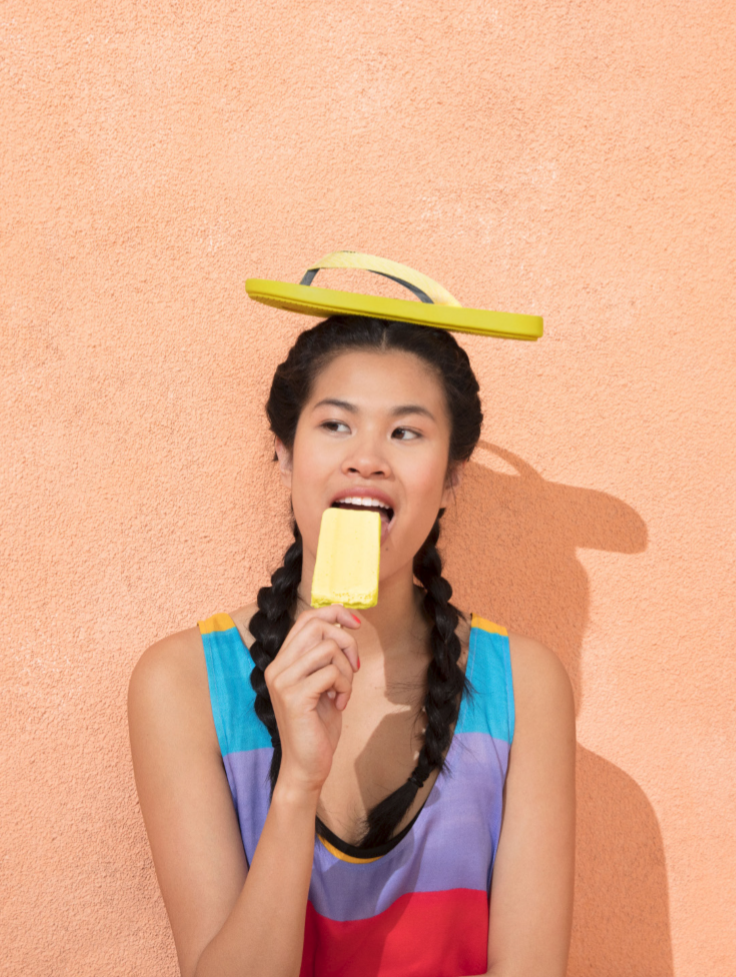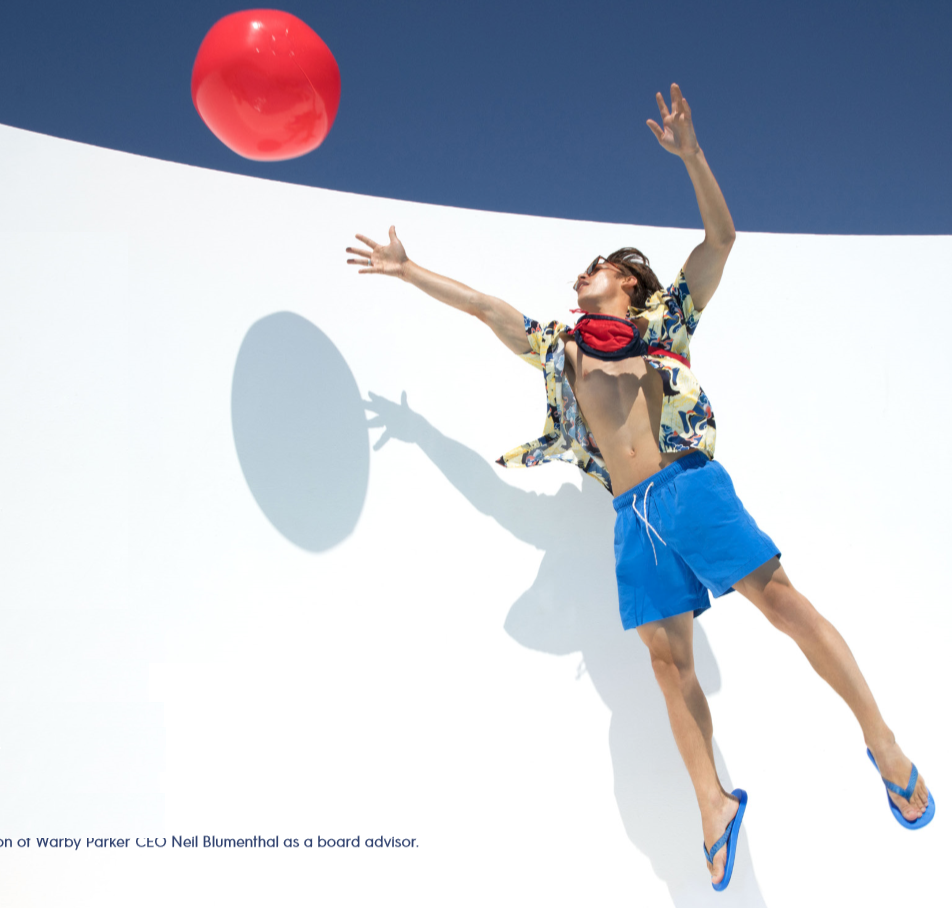 HBC's 'Discover This' Pop-Up Celebrates Canadian Designers: Canadian fashion stalwart Hudson's Bay has announced a new collaboration with fashion production and designer management firm, THE COLLECTIONS to launch a pop-up shop with 12 Canadian designers.
Launching in early September, this is the retailer's fourth iteration of its pop-up series which is dedicated to showcasing Canadian design talent.
Five locations across the country, including two stores in downtown Toronto (Queen Street, Yorkdale), and one each in Montreal, Vancouver (downtown) and Calgary (Chinook Centre) will showcase 90 styles including women's wear, men's wear, unisex, and jewelry.
All stores will feature designers Mikhael Kale, Pedram, S.P. Badu, WIL Studios, WRKDEPT, Hilary MacMillan and Sid Neigum, with the Vancouver and Toronto Queen Street locations adding Atelier Guarin, Markoo, and NY-based Daniel Gregory Natale, and accessories by Biko and Cuchara.
As part of Toronto Fashion Week, the collaboration will be presented at the RE\SET Studio on September 4th at 7:30 pm.
Miniso Expands into Atlantic Canada: According to Halifax ReTales, value-priced Chinese variety retailer Miniso, which positions itself as a 'Japanese lifestyle brand,' is opening stores in Canada at a faster rate than was originally anticipated as it expands into new markets.
Next month, Miniso will expand into Atlantic Canada for the first time when on September 8, it opens at Spring Garden Place in Halifax. The first three customers will receive a "special gift" and the first 100 customers will receive a free gift, according to Miniso.
Miniso says that it plans to operate about 500 stores in Canada in the next three years -- its products are branded and stores carry about 2,500 SKUs and to keep up with distribution, the company has announced it's establishing regional logistics centres in Vancouver and Toronto to keep up with the rapid store expansion, which is primarily a franchise model.
Miniso currently operates stores in BC, Alberta, Ontario, and Quebec. Its first store in Canada opened in Vancouver in the spring of 2017. The company was co-founded in 2013 by Japanese designer Miyake Junya and Chinese entrepreneur Ye Guo Fu, and is headquartered in Guangzhou, China. MINSO's goal is to open 6,000 stores globally by 2020, averaging 80 to 100 store openings per month. [Subscribe to Halifax ReTales]
Sephora Opens Landmark 70th Store in Kamloops, BC: On August 10th, Aberdeen Mall in Kamloops will welcome Sephora's 70th Canadian location. The popular brand launched in a bountiful 3,420-square-foot location formerly occupied by Le Chateau and includes a 6-seat Beauty Studio, a 2-seat Skincare Studio and advanced iQ technologies such as Color iQ, Skincare iQ, and Fragrance iQ.
Clients can choose from an array of customized and one-of-a-kind services such as Mini Makeover, Mini Facial, Custom Makeover, Skin Fit (a spa quality 60-minute hydrating oxygen-infused facial), and the Benefit Brow Bar.
The LVMH-owned Sephora is the 'holy grail' of beauty experiences for trend hunters and carries exclusive brands such as Fenty Beauty by Rihanna, Huda Beauty, Fresh, Drunk Elephant, Bumble and Bumble, Atelier Cologne, and many others.
Sephora has been working with Jeff Berkowitz of Aurora Realty Consultants on its site selection/lease negotiations.
James Coleridge Is Whipping Up a Whole New Cone of Flavours: Having won over the hearts of Vancouverites with his old-world, hand-crafted and non-blasphemous gelato, Coleridge has announced that he will be launching a new venture named Uno Gelato this month.
Three locations in Kitsilano, Burrard Landing, and Stamps Landing will feature five vegan flavours and will reflect a European design with heritage elements, employ the finest Italian gelato production equipment, and will debut North America's first Cattabriga gelato pasteurizer machine which has a homogenizer to create a smoother gelato.
Known for sourcing the cleanest of ingredients, Coleridge is working with new flavours incorporating Quesnel sourced birch syrup (instead of white sugar), East Vancouver's Biota kombucha, raw coconut milk, and Canadian Springs water with activated charcoal.
Coleridge recipes have won 13 international awards year after year, beating the originators of gelato—the Italians—over and over.