By Patricia Viscount
In celebration of its 50th anniversary, Montreal-based winter footwear company Anfibio Boot Co. announced the opening of its first-ever concept store, a new branding, and a new Fall/Winter collection.
"We recently decided to further promote and enhance our brand by selling directly to consumers," explains Pina Passarelli, President of Anfibio. "Having the opportunity to connect directly to consumers through our own selling platform is very exciting."
Anfibio Boot Co. prides itself for bringing heritage craftsmanship and authentic style to customers in Quebec and across Canada for the past half-century. Everything is made in their Montreal shoe factory, with no plans to change. While up to this point, this established brand has only had wholesale operations; they recently made the decision to enter the competitive retail market. The opening of their first concept store will happen in November in the Villeray district of Montreal.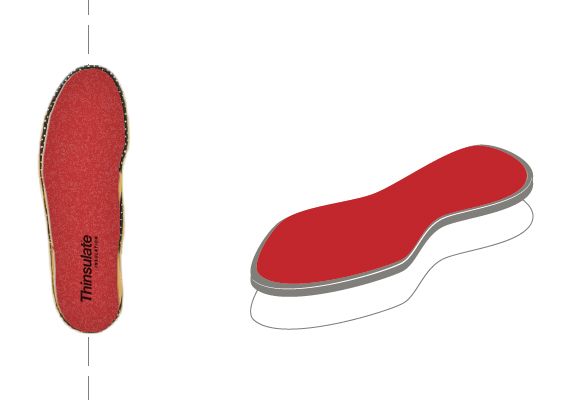 "The opening of our first store will, in a way, serve as a new marketing strategy for the brand," adds Ms. Passarelli. "When working with retailers, the feedback is always a year out. [This] will give us the opportunity to receive direct contact with our clientele, which will provide us with immediate feedback."
They look forward to having this opportunity to see customers' reactions firsthand. Overall, getting a pulse on what works and what doesn't, in addition to getting closer to their clients and increasing brand awareness will be invaluable to the continued success of the company.
In addition to the exciting news of the concept store opening, Anfibio will also be launching new products and collections.
Anfibio's latest collection honours the brand's 50th anniversary with a revamped design direction that blends artistry with fashion. Traditional handmade practices and continental craftsmanship are at the heart of each chic and contemporary style - from combat, equestrian and biker silhouettes for her to sneaker-inspired looks for him. But timeless classics, including a sleek knee-high boot and a retro Chelsea style, pay homage to Anfibio's origins.
Every piece of the "tribute" collection is made from waterproof customized hides treated with only the best premium-grade oils and dyes.
"We employ 50 people and most of them have been with us for decades. Montreal and Anfibio's people are part of the brand's DNA and we are very proud of that," says Ms. Passarelli. "Anfibio is a family business, and all the raw materials are high-quality; for us there is no compromise about that. Our final product may be at a higher price point, but it's durable, it's quality and above all, it's local."
Patricia Viscount lives in Calgary and has over 25 years of experience as a communications specialist, writer and editor. She began her career as a public affairs officer in the Canadian Forces before transitioning to a senior advisor role in the energy industry. Self-employed since 2016, she helps her clients navigate the stressful world of words to allow them to build business messages with confidence and clarity. Follow her on Twitter @PViscount, LinkedIn at Patricia Viscount or email her at: patricia.viscount@gmail.com.