By Mario Toneguzzi
Toronto bar and cocktail supply shop Cocktail Emporium has expansion on its mind as the unique retail offering prepares to open a new location in Union Station's historic Front Street Promenade in early 2020, which will be its third store.
Kristen Voisey, founder of Cocktail Emporium, said the company has launched its signature line, Potion House, and executed a fresh rebrand for all properties changing the operating name from BYOB to Cocktail Emporium. It has also revamped its e-commerce site.
"My passion for beautiful, interesting barware and quality cocktail ingredients led me to open my first store in Toronto seven years ago. I feel so fortunate that people have loved what we do so much that we've been able to expand and take Cocktail Emporium to the next level," said Voisey.
"Shifting our business name to Cocktail Emporium and creating a new look and feel for our brand represents the ever-changing cocktail industry and our continued development as a business. And of course, we want our loyal customers to recognize us wherever they go."
Its flagship Cocktail Emporium at 972 Queen St. W. first opened in April 2011.
"I guess there was nothing like that in the city at the time. Basically I was in Los Angeles and there was a store called Bar Keeper. It sold vintage glassware and bar tools. So I basically did the same thing but in Toronto in the west end. It was really in a hip neighbourhood in Los Angeles and Queen Street West was kind of the same. So I thought it would work really well in Toronto," said Voisey.
She opened a second store in Kensington Market at 20 Kensington Ave. in 2016.
Cocktail Emporium is working with designers Iron & Ivory to create a dynamic, contemporary retail space offering an unparalleled range of unique bar and cocktail supplies at the Union Station location which the company says is one of the busiest transit hubs in North America.
"Being a part of the Union Station Front Street Promenade space is truly an honour. I love that they are creating this vibrant area filled with homegrown brands and retailers — it's a brilliant idea and use of space, and it lets visitors to our city get a true taste of Toronto's diversity and talent as soon as they step off a train," said Voisey.
"Because we focus on a lot of bar and restaurant industry at the other two locations, the Union Station will be more of a basic home bar and gifting items. We are going to focus a lot on quick gifts people can buy as they're going through to get the train. We're going to focus on corporate gifts because we have a lot of office buildings around there as well. Because it's such a small location, it will be the best of ingredients, glassware and bar tools. I think Union Station is going to be about 400 square feet total and about 300,000 people are going to walk through there on any given day.
Beauleigh Retail Consultants has been working in partnership with Osmington to create a retail mix at Union Station including handling the Leasing. From its conception, the vision for Front Street Promenade was to be Union Station's 'main street' as tenants will be skewed towards local retailers, bringing a local vibe and street flair. The goal is to convey to visitors of the station a 'sense of Toronto' at Union, reflecting unique offerings throughout the city.
"They [Beauleigh Retail Consultants] came to us which was very cool because they were curating what they wanted . . . The businesses that they chose for the Front Street Promenade are all local."
Voisey described the brand as basically a one-stop shop for everything bar and cocktail related. The stores carry a lot of ingredients, books, bar tools, new and vintage glassware - "anything to do with imbibing really."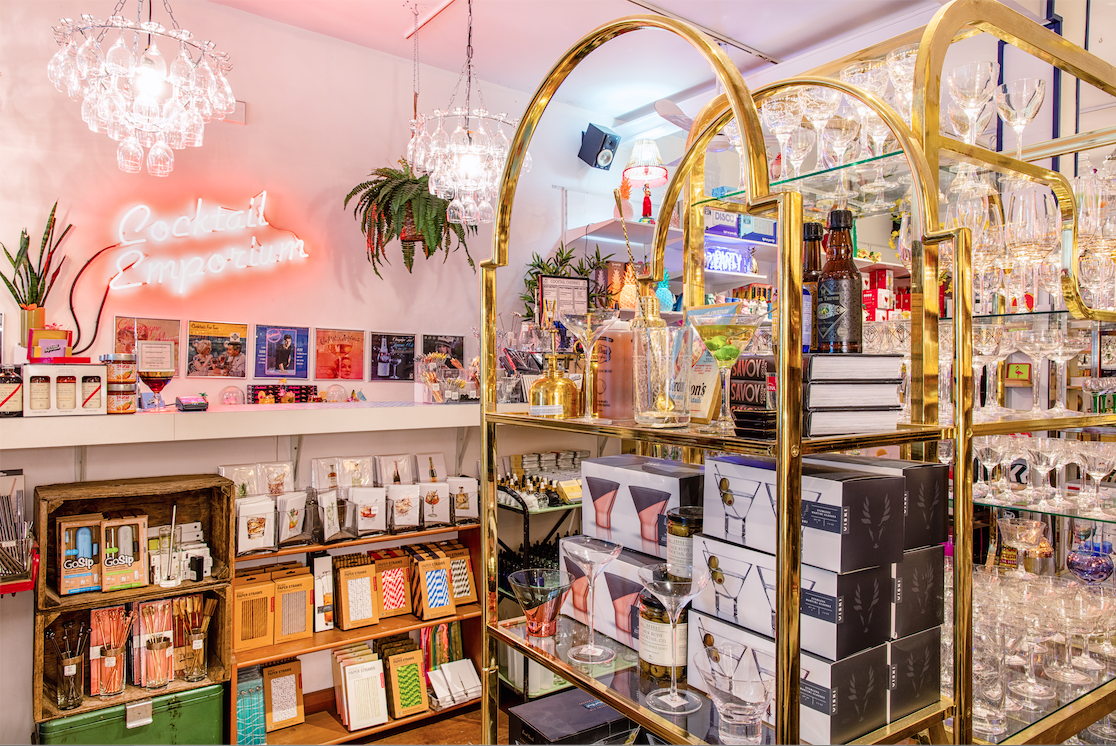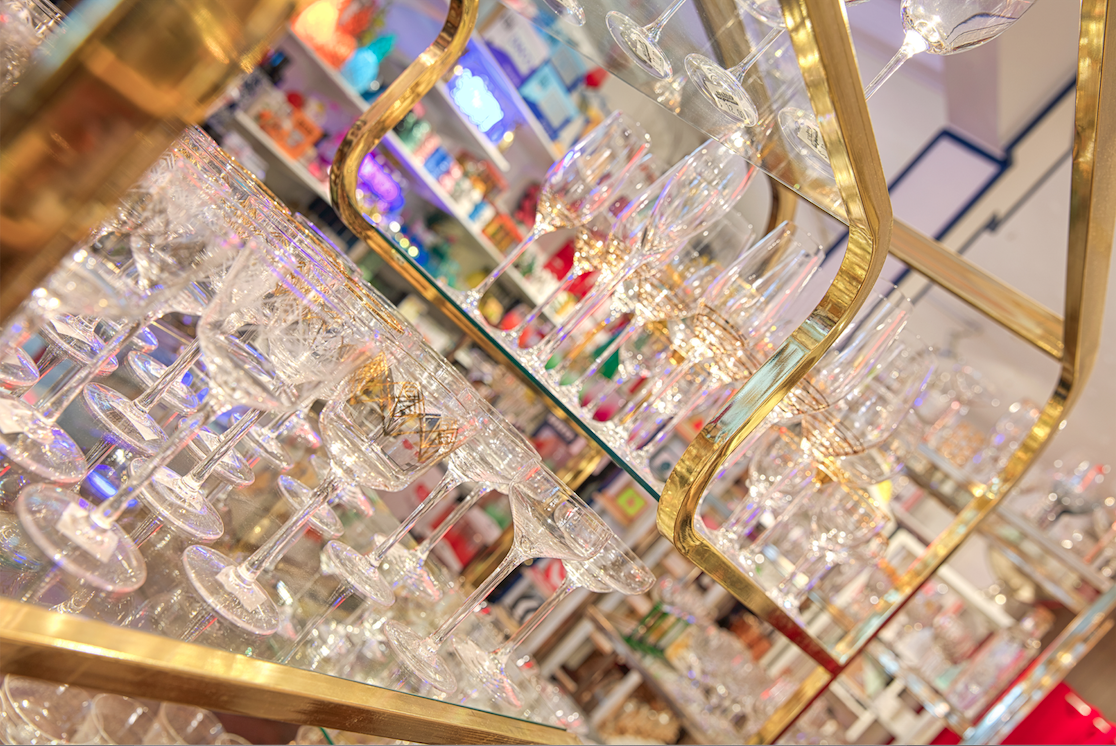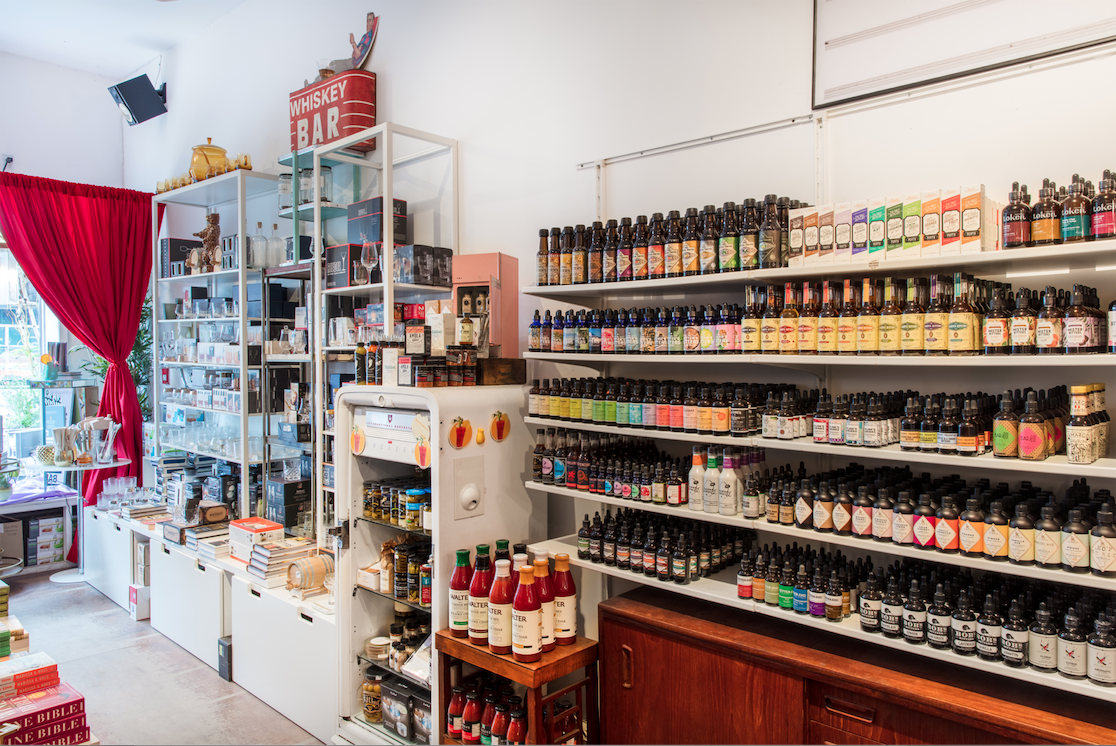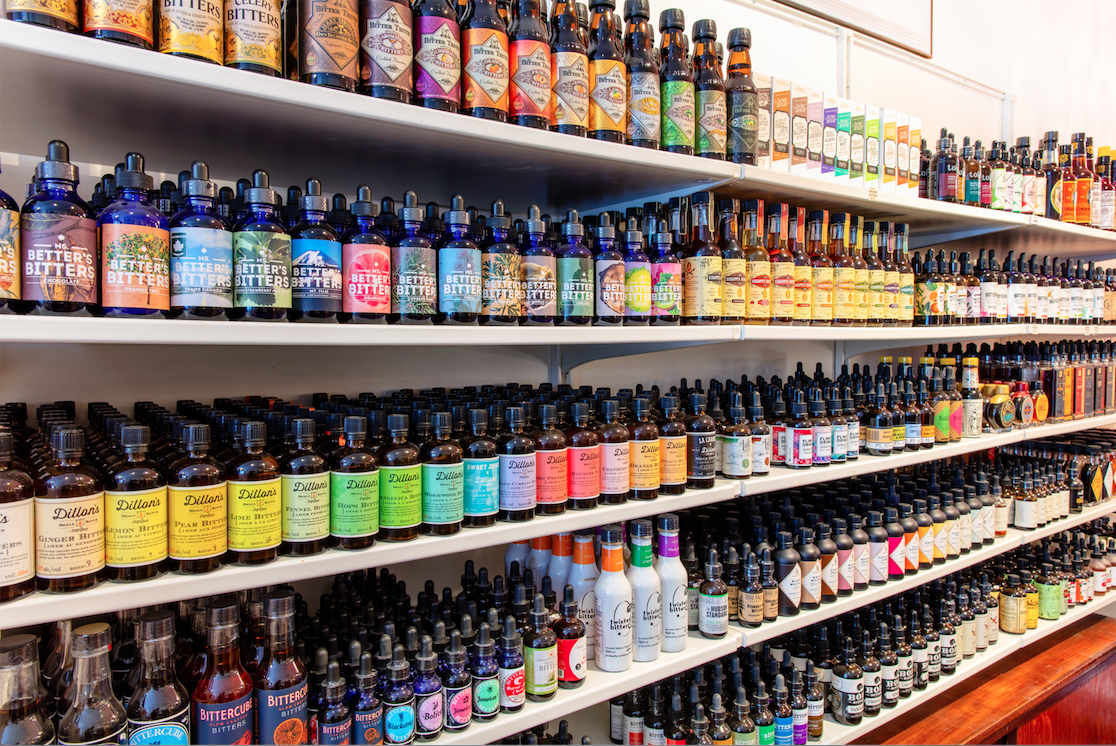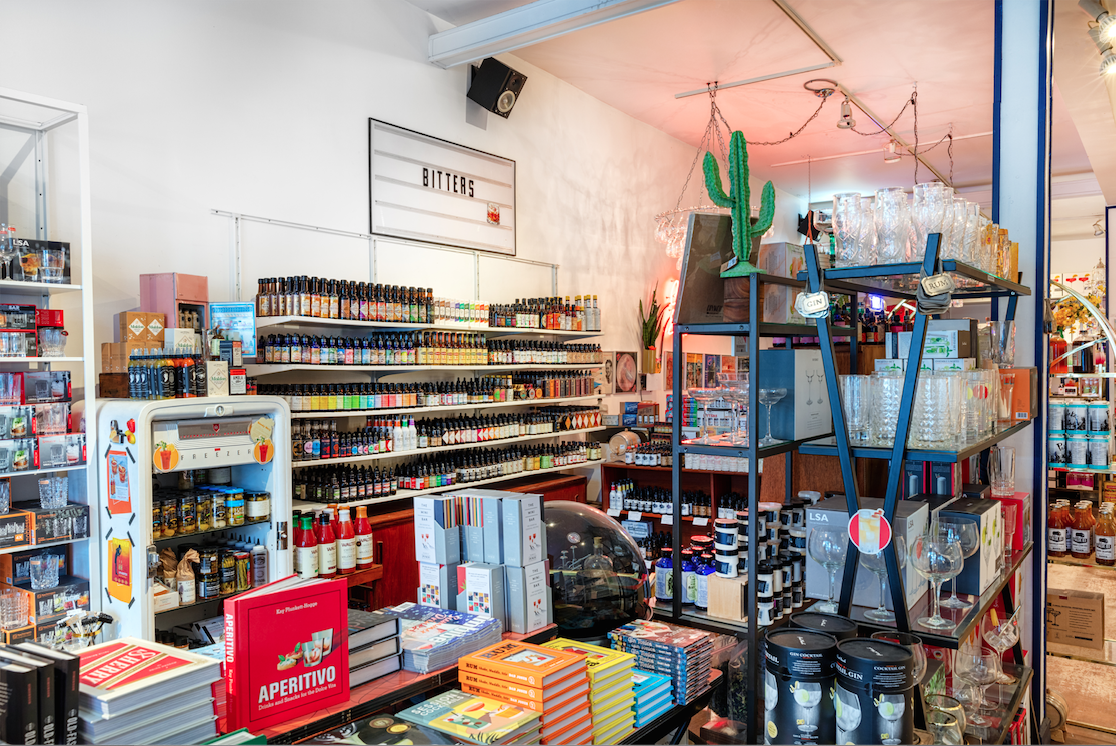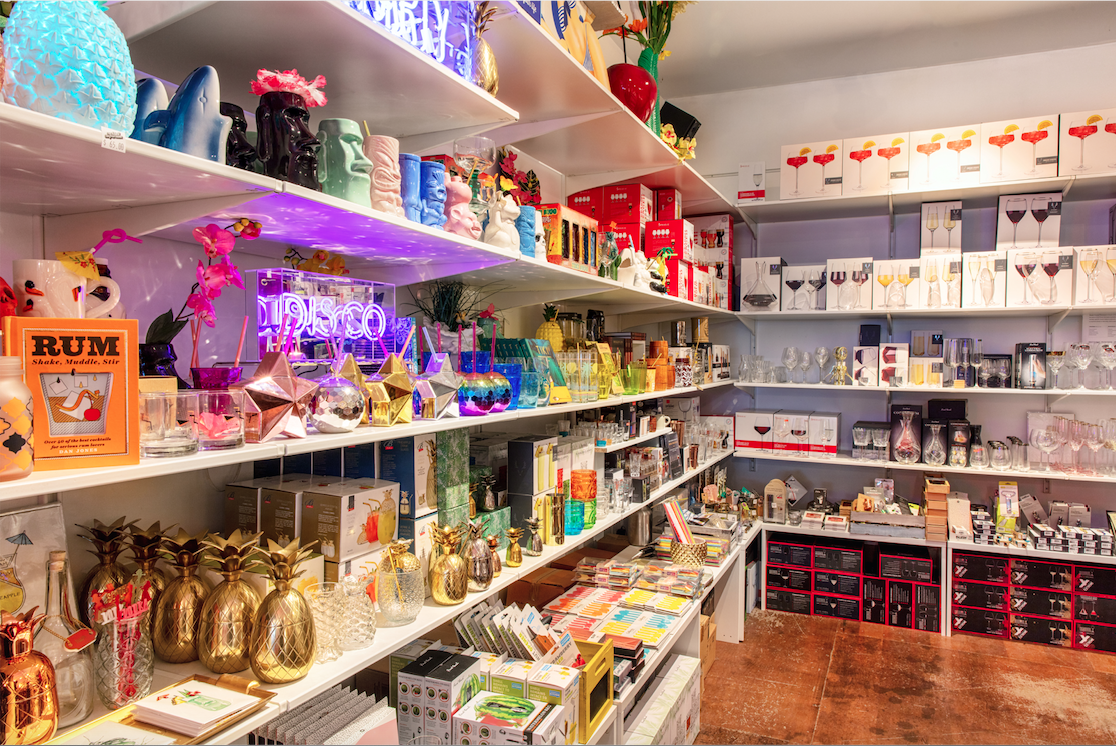 "When we first opened the store was called BYOB - bring your own booze - and the goal was to gear to the home bartender but as we kind of grew and the cocktail culture in Toronto was growing as well we started to get a lot of bartenders and then it became kind of two customer bases - there was the at home bartender and then there was the professional industry bartender," she said.
"We've expanded a lot with the industry to sell them bar tools, and glassware, and ingredients that they need for their bars as well."
Beyond the bar industry, the target customer is basically anyone who wants to make a great cocktail at home.
"We get a lot of people who are bar enthusiasts who have really great home bars and they're really interested in the topic and they make great cocktails. They come back time and time again. We also have beginner at-home bartenders and we can set them up with all the tools, ingredients and glassware that they need to have a basic home bar," said Voisey.
"I would say in our Kensington Market location, and it will probably be the same in the Union location, we do get a lot of tourists purchasing things because they always say that they don't have a store like this in their city.
"Expansion is always something we're interested in. We are really interested in getting more interest in the States with our wholesale line because we have such a great selection now. We've got it all here from overseas. It will be really great to get the American market interested as well especially with the Canadian dollar it's great for American customers to buy our bar tools and glassware."
The company's e-commerce site sells internationally. On any given day, it has orders that go all around the world. Canada is the biggest market with the U.S. the second biggest market.
"We've had a website for a long time and we've sold online since 2012 but we've really focused on revamping it and the growth with that for sure both industry wide and the general consumer," said Voisey.
"I think we've got the Toronto market covered with three locations. We're pretty much the only store of our kind here in the city. I think that if we do another location it might be another country such as Australia or the States."
The company's Potion House signature line is curated and designed by Voisey. The collection features stylish, functional bar tools such as citrus juicers, muddlers, shakers, strainers, jiggers, mule mugs, ice tongs and mallets, glassware, bitter bottles and more. Potion House Sets are also available and can be customized.
"Potion House has been a fun and rewarding project. The line grew out of a desire to create cool, classic bar staples that are accessible and covetable," said Voisey. "Having a house line also allows us to offer bar sets that anyone can fully customize with their own branding or identity – they make a memorable gift item.
"A lot of the glassware I designed myself. The reason we did that is because we cater to a lot of industry we really wanted to be able to price it at something that's accessible to them. We have wholesale on that. We sell to a lot of bars and restaurants in the country but we also sell to other stores as well."
Mario Toneguzzi, based in Calgary has 37 years of experience as a daily newspaper writer, columnist and editor. He worked for 35 years at the Calgary Herald covering sports, crime, politics, health, city and breaking news, and business. For 12 years as a business writer, his main beats were commercial and residential real estate, retail, small business and general economic news. He nows works on his own as a freelance writer and consultant in communications and media relations/training. Email: mdtoneguzzi@gmail.com.